| | |
| --- | --- |
| | |
The nature of the competition of companies is the competition of talents. While developing, our company pays great attention to introducing and using talents, and brings up a large number of talents who can take up managing work, know relevant technology, and do well in dealing. Our company breaks old salary distributing mode, raises the pay for college or vo-tech school graduates for several times, focuses on key technical positions and the front-line employees, especially provides award decidedly to the talents who have made outstanding contribution, and creates a good environment for every ambitious young people to exercise skills and knowledge. Huamao Group will build up a platform for you to show your specialty.
1 Talent Conception:
Talent-oriented, team managing
Staff, partner of cause, is an important resource of company.
Those who have advantages, have potential. Racing is more important than estimating. Pay attention to the advantages of talent, and offer competitive pay to talents with predominant advantages.
2 Declaration of Talents:
Believe that everyone is willing to take up creative work.
Psychology destines achievement. Offer comfortable environment to staff, and they will make success.
Remarkable success depends on personal charm; small success depends on skill; Regard credit as base of right behavior.
Extremely exercise unique, successive and nearly perfectly showed advantages of every people.
The policy will be inclined to managing talents and front-line employees.
We must keep united and respect our work.

3 Conception of Value:
The investment of the capital of HR is more important than that of material resources.
Trust and respect every one of the staff.
Pay attention to the contribution and achievement of supervisor.
Exercise team spirit to realize our common target.
Innovation is a impulse for sustainable development.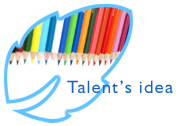 Clients and core employees are the lifeline of company.
Market is a guide; front line is not producing but dealing.
4 What we have:
Stable and ascendant working environment
Wide developing perspective of our cause
Inspiring pay system with great competition

Favorable welfare
All-round and multi-layer training measures